A smart way
to pay
With the new mobile payment terminal from MijnBetaalwoningen.com you pay securely and contactlessly. This terminal accepts 25 payment methods and charges 0% transaction costs.
Also available in pocket size.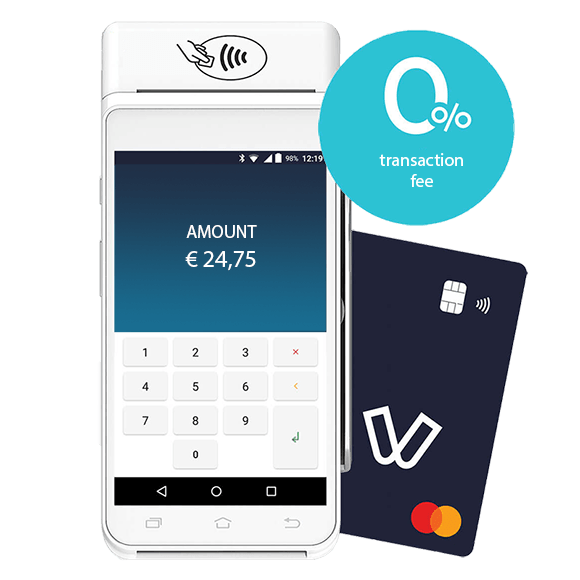 Pay easily through MijnBetaaloplossing.com
Payment cards
All payment terminals accept both credit cards and debit cards.
Contactless payment
Fast and easy contactless payment is possible at all our terminals.
Mealvouchers
You can pay with your digital meal voucher at our payment terminals.
Support & advice
MijnBetaaloplossing.com has its own technical service.
They are available 7 days a week, from 9 am to 10 pm. After 10 pm you can always leave a message on our telephone number or through our website. The next day we will contact you as soon as possible.
We always have devices in stock so you will never be without a payment terminal for more than 24 hours.  Also through our TMS system we can solve most of the problems by phone.
EMS
EMS processes your debit and/or credit card transactions quickly and safely.
MijnBetaaloplossing.com is your intermediary in your payment traffic. We answer all your questions and resolve any problems immediately.
Through My EMS you get a clear and structured overview of all your payment transactions. This way you will already find many answers to your questions.
Your Service? ... Our Pride !